Easy living is within reach thanks to this immaculately maintained 1,612-square-foot residence! Not only is this move-in ready home the absolute picture of classic elegance, but the HOA also keeps the neighborhood and your home looking gorgeous all year long. Located at 8309 61st St Ct W University Place WA 98467 and next to Charles Wright Academy, this 3-bedroom, 2.5-bath home is listed for $390,000.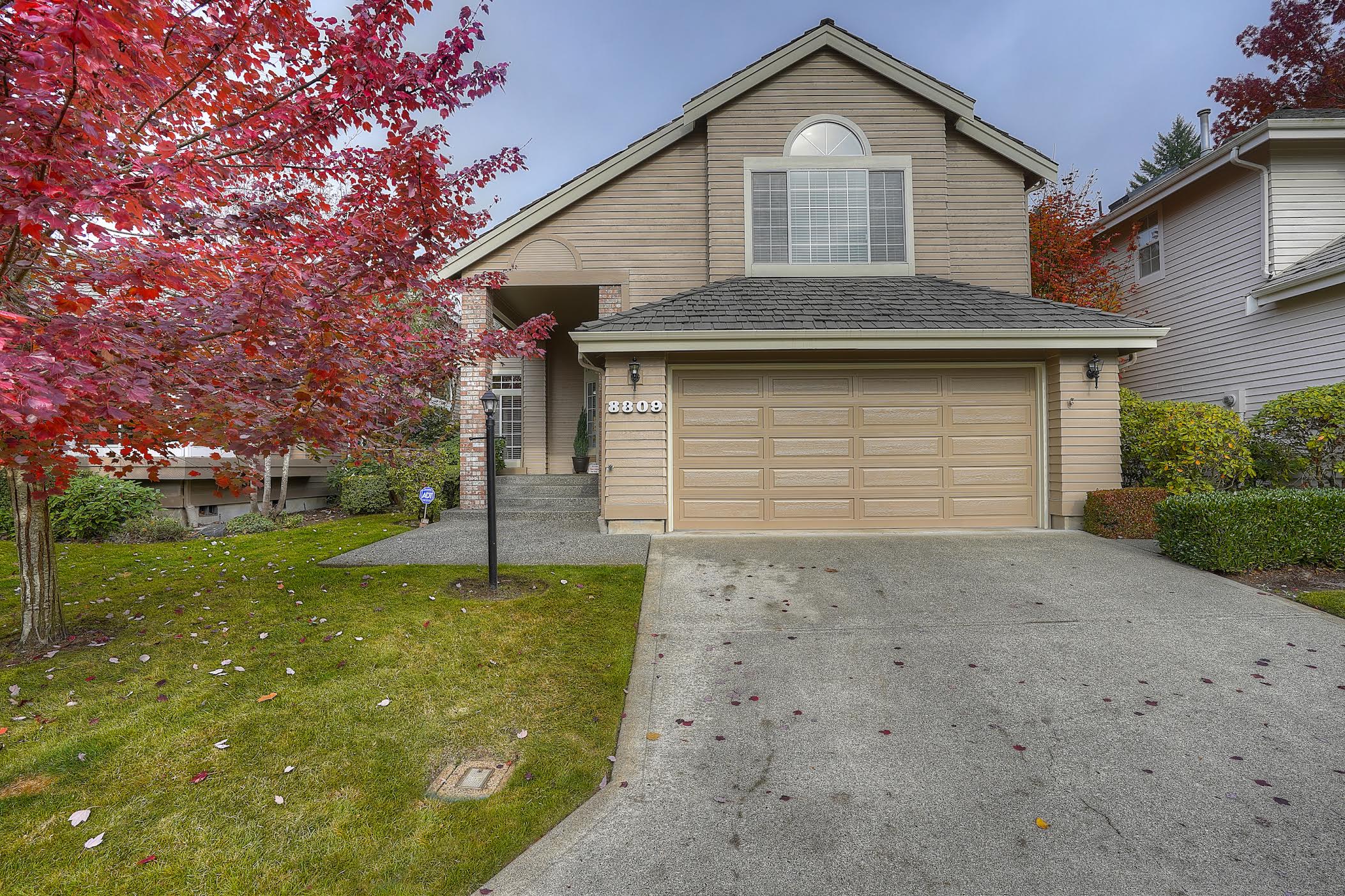 In the gated community of Danbridge, the HOA keeps things in top-notch condition. The current HOA fee is $195/month, which includes a long list of highly desired offerings. Streets and yards are groomed weekly, and a sprinkler system keeps things looking lush and green. The HOA fee also means your roof and gutters are cleaned annually, and even your home's exterior is freshly painted every 5-7 years!
From the second you step in through this home's welcoming front door, the warm and inviting atmosphere envelopes you with a wonderful feeling of comfort and joy. In the formal living area and dining space, vaulted ceilings create a large, airy feel, and sunlight pours in through eye-catching windows to illuminate this beautiful haven. Entertaining guests and quiet relaxation are both at home here, and the versatile color palette ensures you can move right in and begin infusing the space with your own unique style!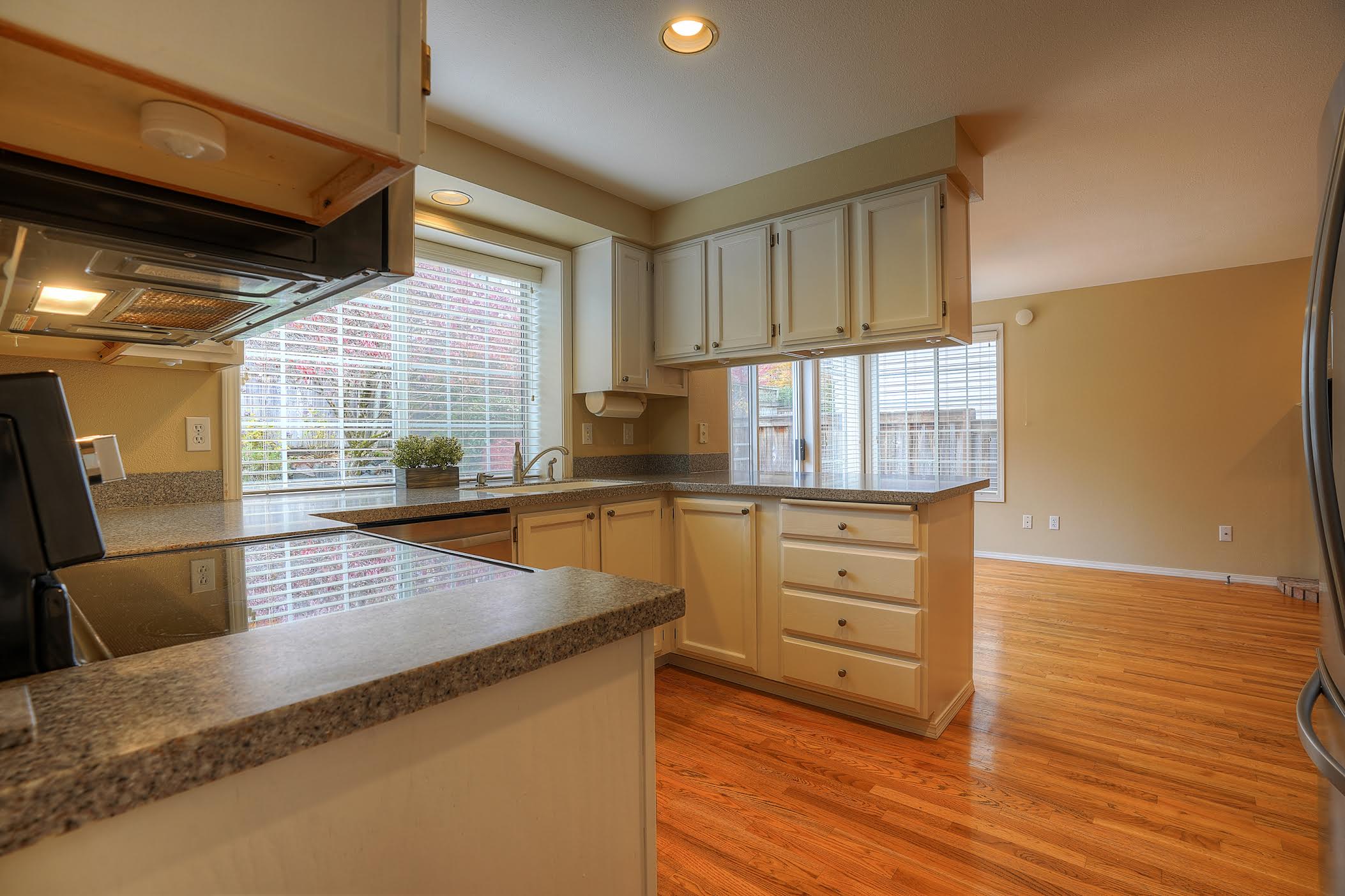 The kitchen, dining nook, and adjacent living area are right around the corner, and this cozy gathering space promises to become the center of daily life. A fresh, contemporary aesthetic characterizes the kitchen, and the smart layout promises tons of room for storage and meal prep. Sleek appliances, large counters, and neat cabinetry are all in the mix. The potential for bar-style counter seating also awaits, and the spacious light-filled dining nook offers the perfect spot for weekend brunches and laid-back weeknight dinners with loved ones. Plus, the layout flows right into the living area, a welcoming space anchored by a cozy fireplace at the center.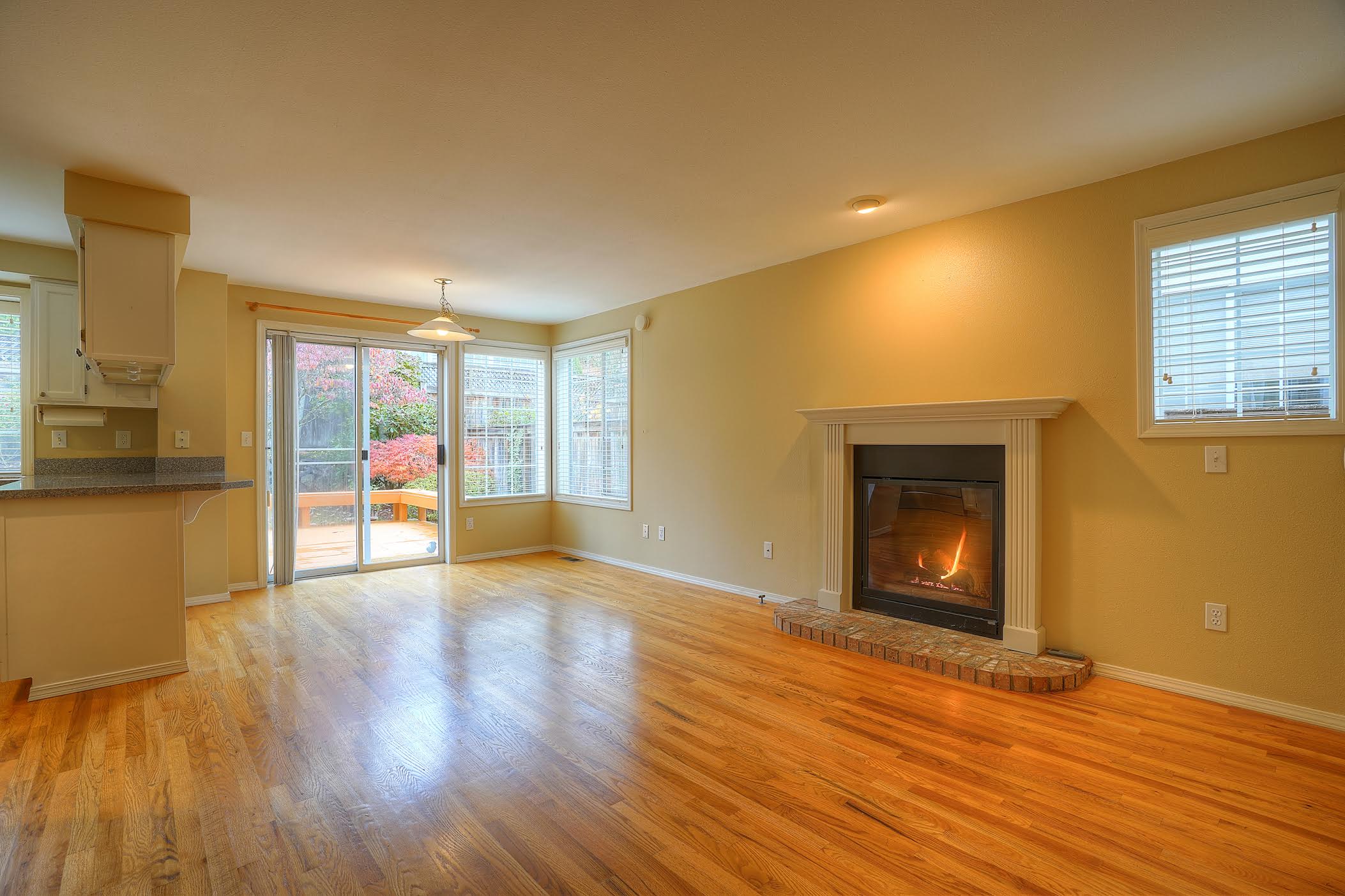 Discover versatility with this home's 3 bedrooms, and if you have an extra room, you might consider putting it to use as a fitness center, office, hobby room, playroom, den, etc.! You definitely won't want to miss the master suite—this sumptuous retreat is ready for ultimate rest and relaxation. Exquisite vaulted ceilings add to the luxurious feel of it all, and the ensuite master bath is a dream come true. The spacious layout shows off spa-worthy amenities like double sinks, a separate shower, and a soaking tub that's ready for indulgent bubble baths that will melt the day's stress away.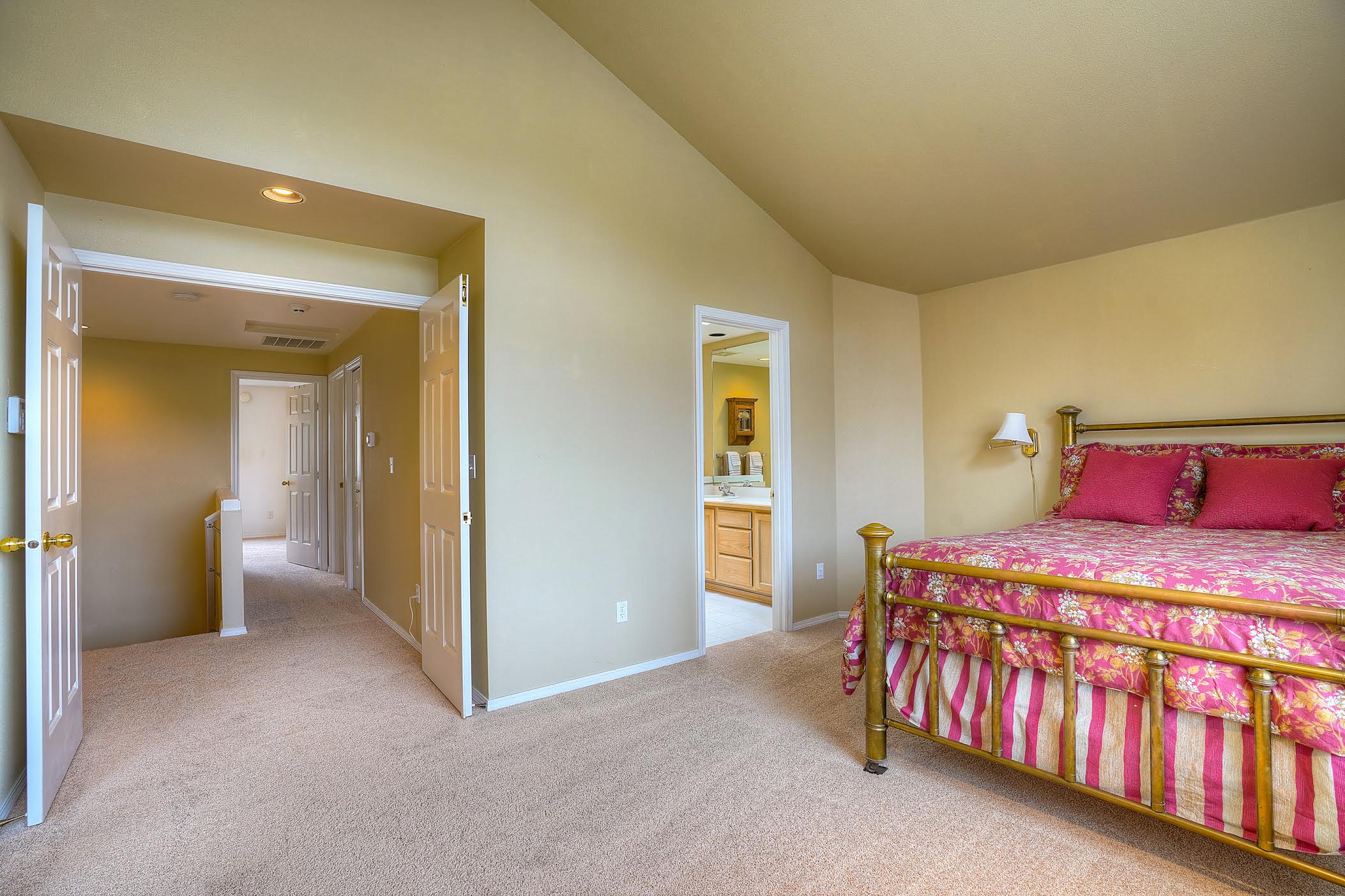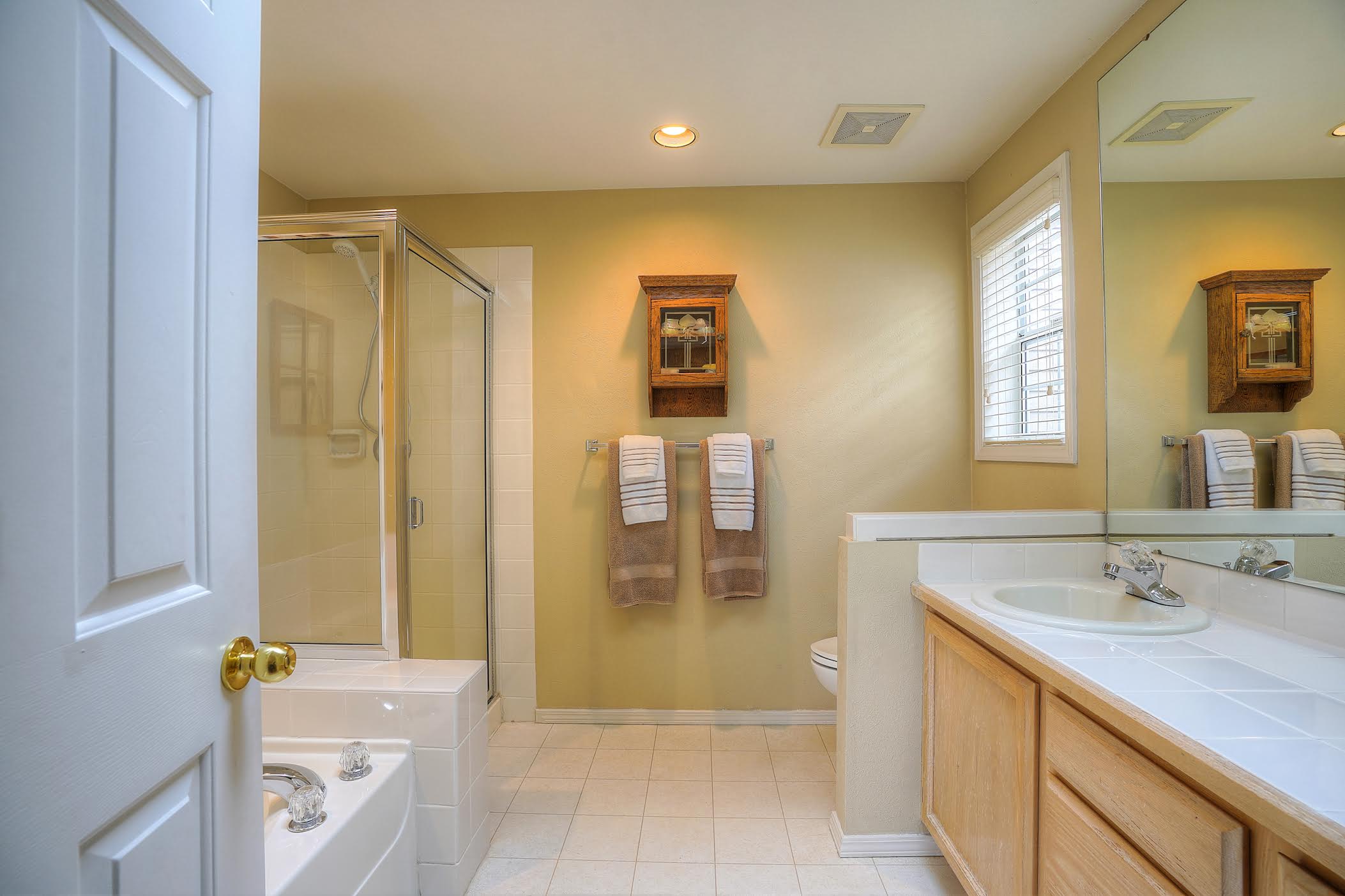 This property's idyllic backyard is also a treat to spend time in—mature, lush greenery surrounds the deck that's perfect for outdoor relaxation and entertaining. Built-in benches make it easy to host visitors with ease and in style, and gardeners are sure to delight in having ample room to put their green thumbs to work! Whether you envision keeping things simple or you want to cultivate a garden overflowing with vibrant flowers and foliage, you'll find incredible potential with this University Place gem!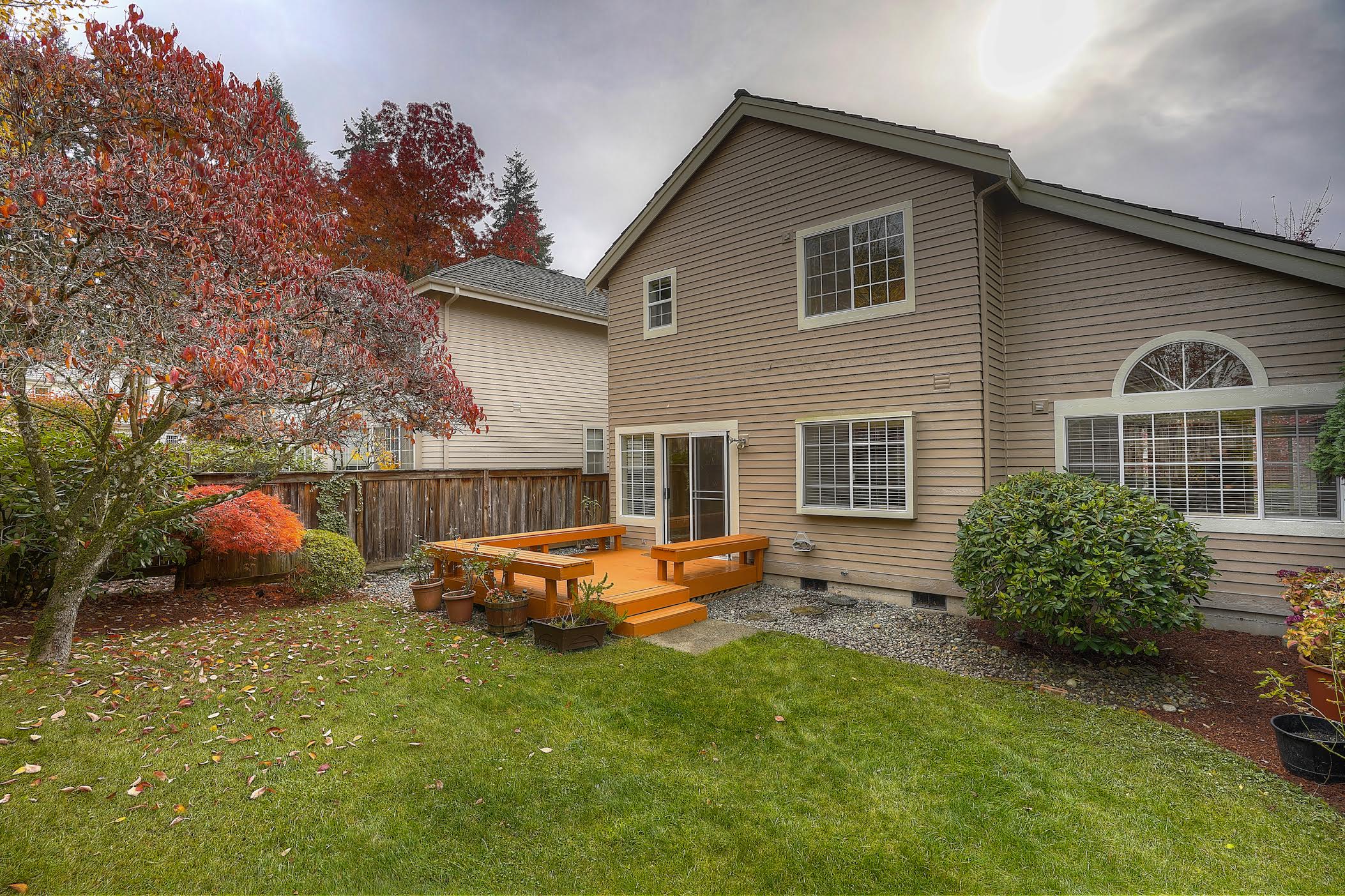 Living in University Place
At 8309 61st St Ct W University Place WA 98467, you're wonderfully close to schools, grocery stores, shopping, restaurants, outdoor opportunities, and more. Charles Wright Academy is practically next door, and Chambers Bay Park is just down the street. Whether you want to take advantage of the internationally renowned Chambers Bay Golf Course or you'd like to enjoy the view of the bay from the trails, you have one of the best views in town at your fingertips! You're also only a 4-minute drive to Fred Meyer, and places like Whole Foods, Trader Joe's, Safeway and more are just minutes north along the bustling and convenient Bridgeport Way.
Interested in learning more? Click here to view the full listing! You can also contact REALTOR® Cathie Christie online here or give her a call/text at (253) 579-2893.